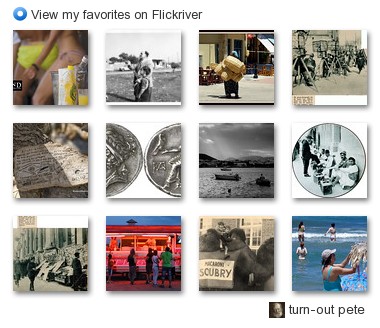 When
Flickr
makes changes it's so subtle it takes time before you notice them. Take for instance their homepage and see
here
what they made of it. In fact, everything you need, now it's all there. But also they've changed the "recent activity tabs" and "comments you've made" into one large tab and there you really have to take a closer look. A complete guide can be found
here.
Interesting is the
function, or the snooze as they call it: "If there is a beautiful capture you commented on a while ago but don't want to see updates on anymore, you can now mute it from Recent Activity. Just mouse over it and click
.
(you can do this on anything in recent activity)
To un-mute something, open your Activity Settings and 'Show previously muted items.' You will then be able to see the item and un-mute
." Excellent for pictures that have an endless list of comments you are tired of but still don't want to loose them. And it works too! Subtle, there's no other word for it, and still free! Also a nice add-on I'll d like to mention here is
flickriver
, a personal project of
Alex Sirota
(aka iosart) Check out his badges and tools, they're cool!